Atmospheric emissions
The basic components of atmospheric emissions are carbon, sulphur and nitrogen oxides formed during the combustion of fuel in ship engines.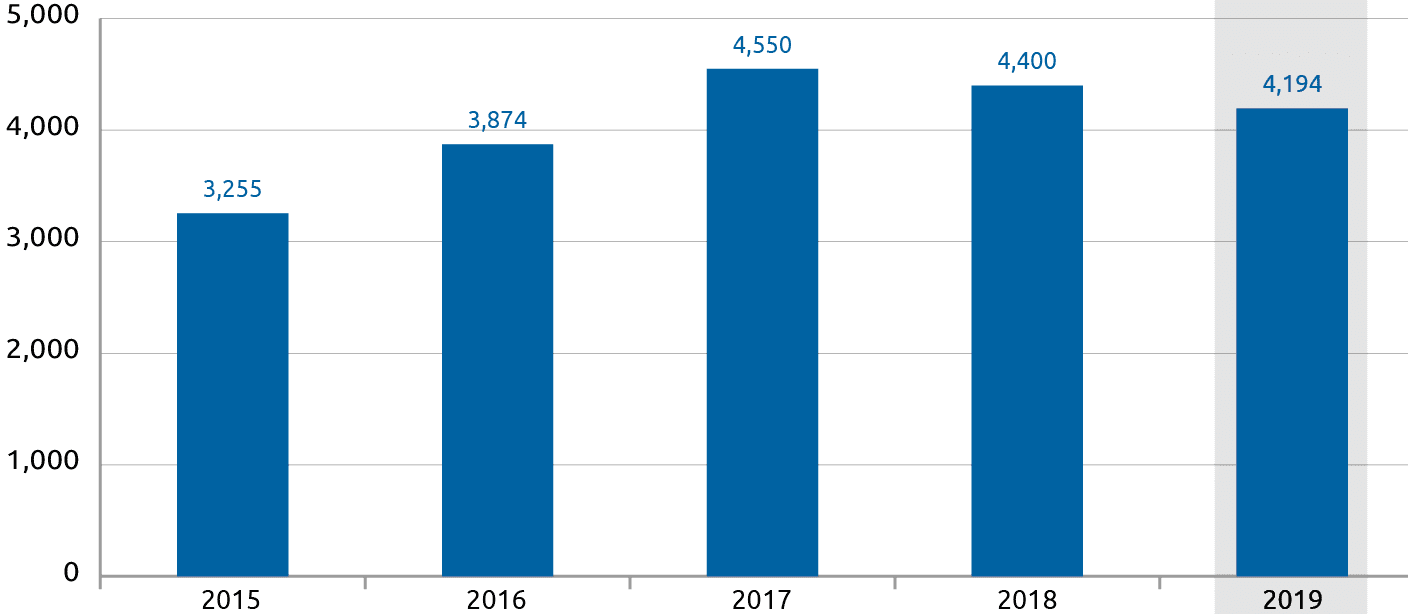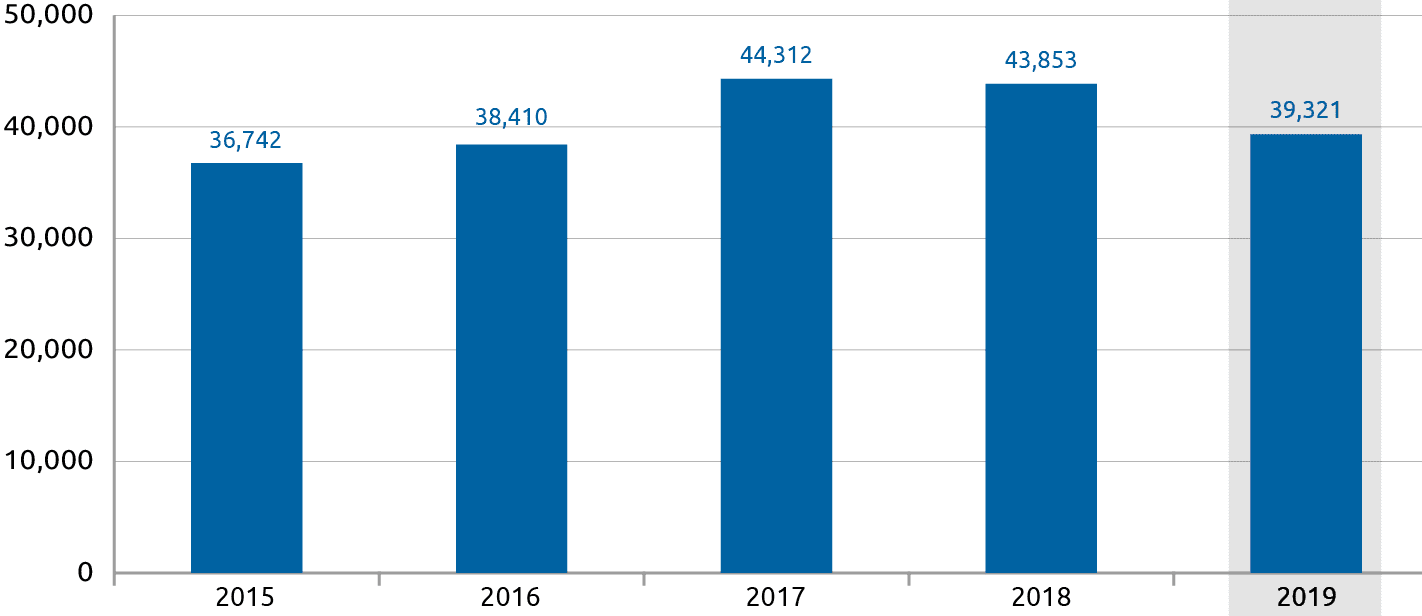 Energy Efficiency Operational Index (EEOI) is calculated as the total CO2 emissions (in grammes) produced on a voyage per total tonne-miles generated (tonnes carried multiplied by distance travelled).
The table below shows the EEOI calculation for different types of Sovcomflot Group's vessels operating on voyage (spot) contracts. In this case, fuel for the vessels is procured by the ship owner or fleet operator. A decrease in the EEOI index means a decrease in carbon oxides emissions and, accordingly, in fuel consumption per tonne-mile, which characterises an improvement in the operational performance of the company's fleet.
EEOI index of Sovcomflot Group's ships in 2019, grammes/tonne-mile
| Type of vessel | Standard | Actual |
| --- | --- | --- |
| Suezmax tankers | ≤ 12 | 8.346 |
| Aframax tankers | ≤ 15 | 10.118 |
| LR2 product carriers | ≤ 15 | 11.053 |
| LR1 product carriers | ≤ 16 | 13.294 |
| MR product carriers | ≤ 25 | 19.617 |
| Handy product carriers | ≤ 25 | 24.809 |
| Panamax bulkers | ≤ 12 | 7.580 |
The Group is constantly supplementing the fleet with energy efficient and environmentally sustainable, new generation vessels which incorporate innovative technologies, developing a Ship Energy Efficiency Management Plan (SEEMP) for each ship in order to control emissions of hazardous substances from exhaust fumes, and fulfilling EU Council Directive 2012/33/EU on the sulphur content of certain marine fuels, using ship fuel with a reduced sulphur content.
The commissioning of a series of SCF's new generation vessels, the world's first Aframax tankers specially designed to run on LNG, has significantly contributed to environmental protection. The tankers of this series have dual-fuel main and auxiliary engines and boilers. These vessels are fitted with Selective Catalytic Reduction technology, which enables compliance with Tier III regu-lations governing NOx emissions (Annex VI to the International Convention for the Prevention of Pollution from Ships) even when running on diesel fuelMore detailed information about this series in presented insection of this Annual Report, Investment activities..